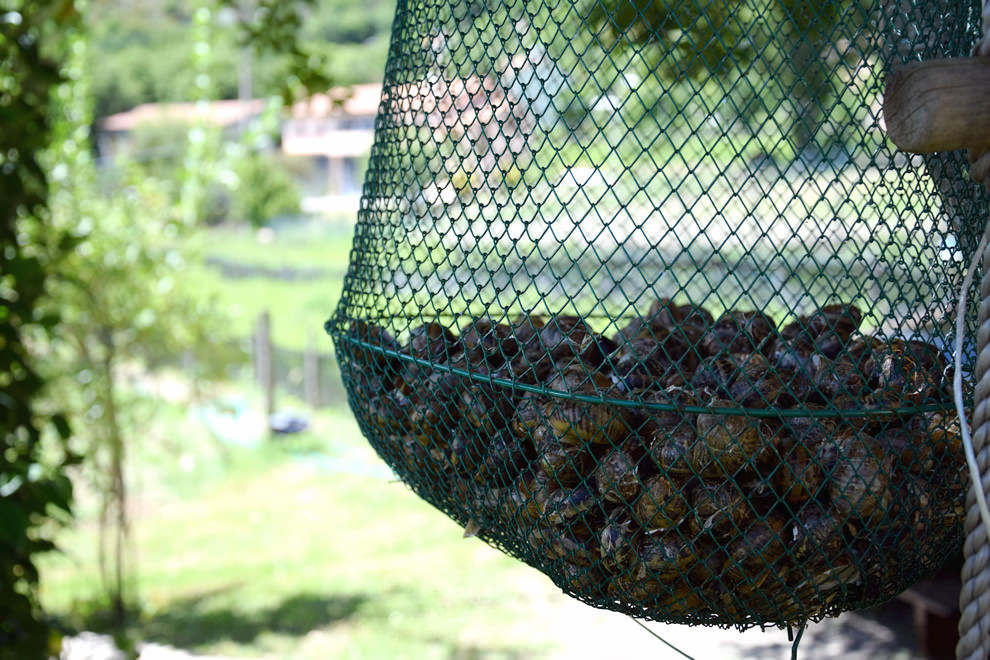 Our garden is next our farm and guests can sample the season products which taste reflects the ancient traditions, as they claim. Fruits and vegetables grw from old and biological seeds which give to the product an unique flavour (without chemical interventions, of course). Our guest can taste a wide range of seasonal fruit like apples, figs, plums,ribes, grape, goji (berry of health and youth) and cherries.
We serve our products for breakfast: homemade yogurt with ribes or grape, marmalades and if they wish, there is the possibility to eat eggs directly from our hen-house nearby the organic garden.
SNAIL FARMING Nearby the structure, we have also a snail farming "Helix Aspersa" fed with bioproduct: chaid, salad, fruits flours, from our high mountains crops, maize spelt, field bean and wheat. We have healty snails thanks to the environment in which they grow up at 750 metres away from the city. A little curiosity to know: some guests use to ask a bowl with nails inside, to make them slide on their skin while sunbathing in the outdoor hydromassage area. It is well known, that snail slime is rich of exceptional substances for skin and hair.
BIOFARM We have also a breeding with chickens,rabbits, ducks, lambs and calves reared in accordance with the philosophy of respect and animal welfare;infact they are exclusively fed with our natural products.